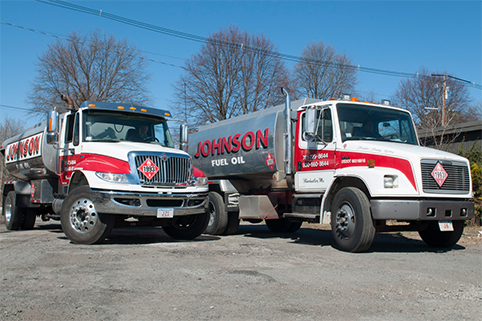 Johnson Fuel Oil
opened its doors in 1972 with the goal of offering heating oil to customers at consistently lower prices by paying upon delivery. Today, that still holds true. Like the oil industry, we have made significant strides to change and grow. One thing that remains consistent is that we continue to offer heating oil at lower prices, bringing our customers the savings they look for time and again.
Once you shop with Johnson Fuel Oil, you'll see why so many people purchase heating oil from us...because they know we care and can deliver.
Please call us today. We look forward to serving you!